Replacement of a profile projector
to establish position monitoring and control of grinding discs in a cylindrical grinding machine.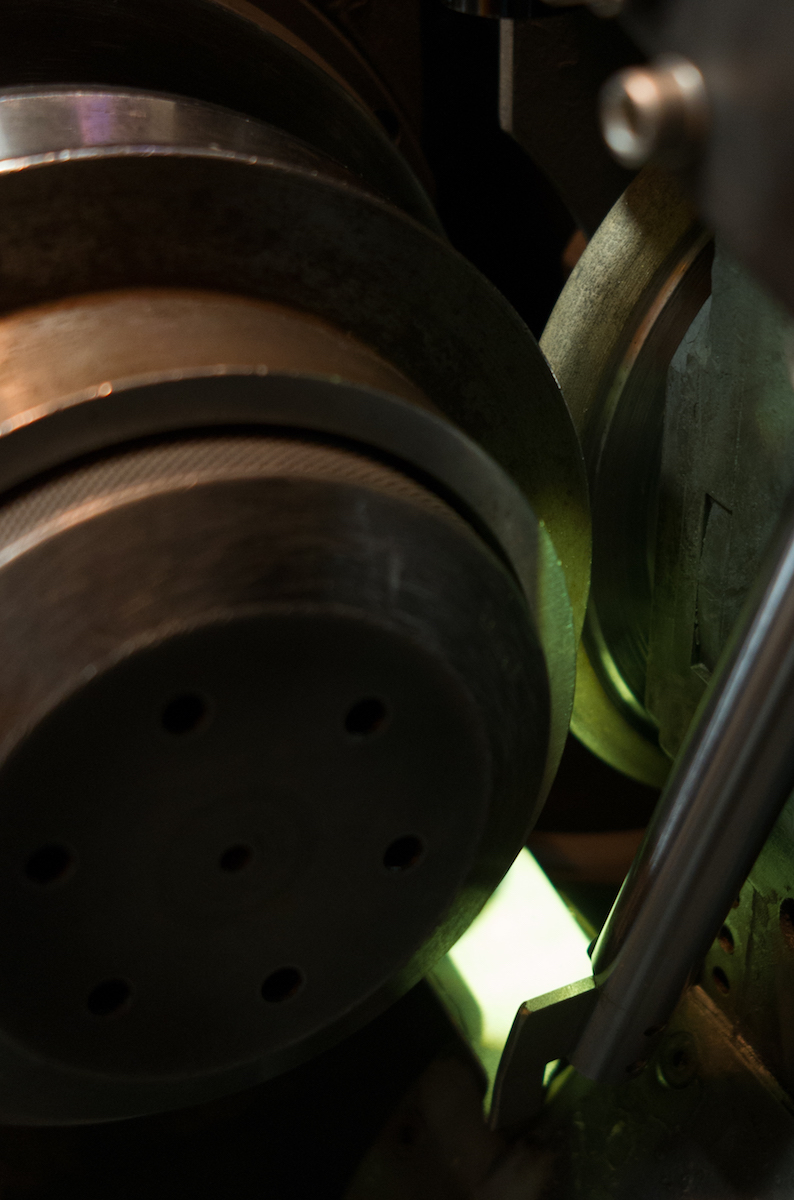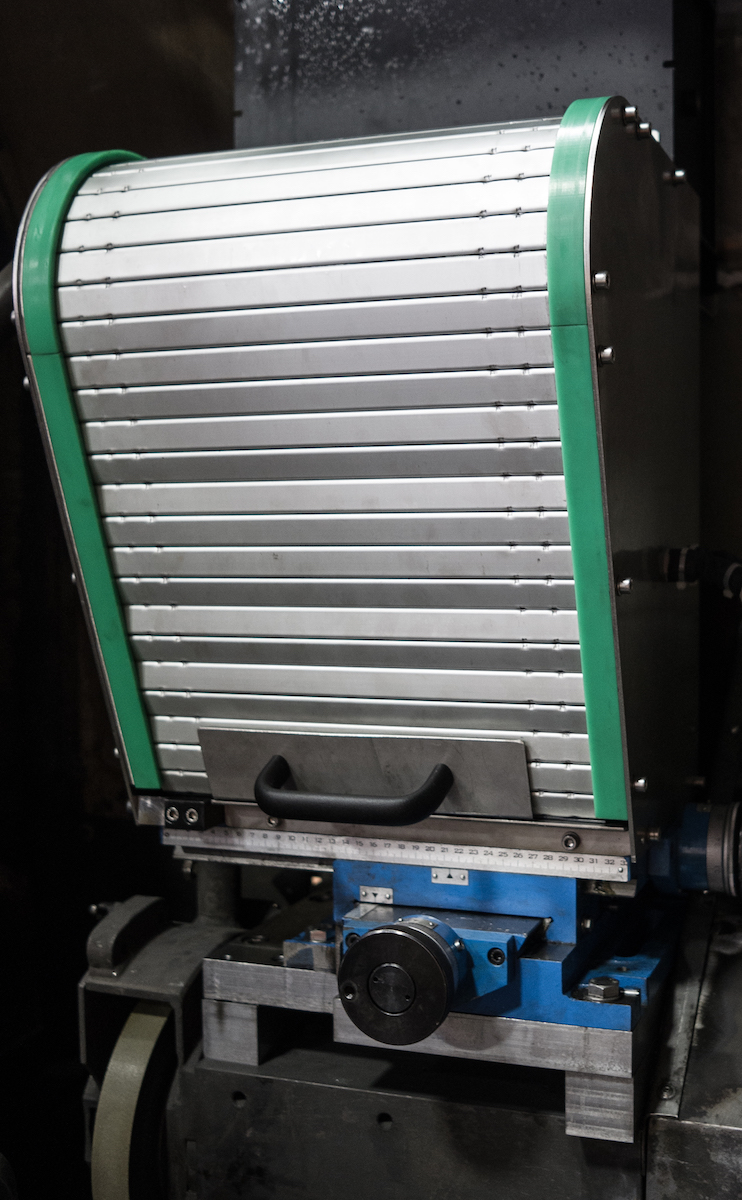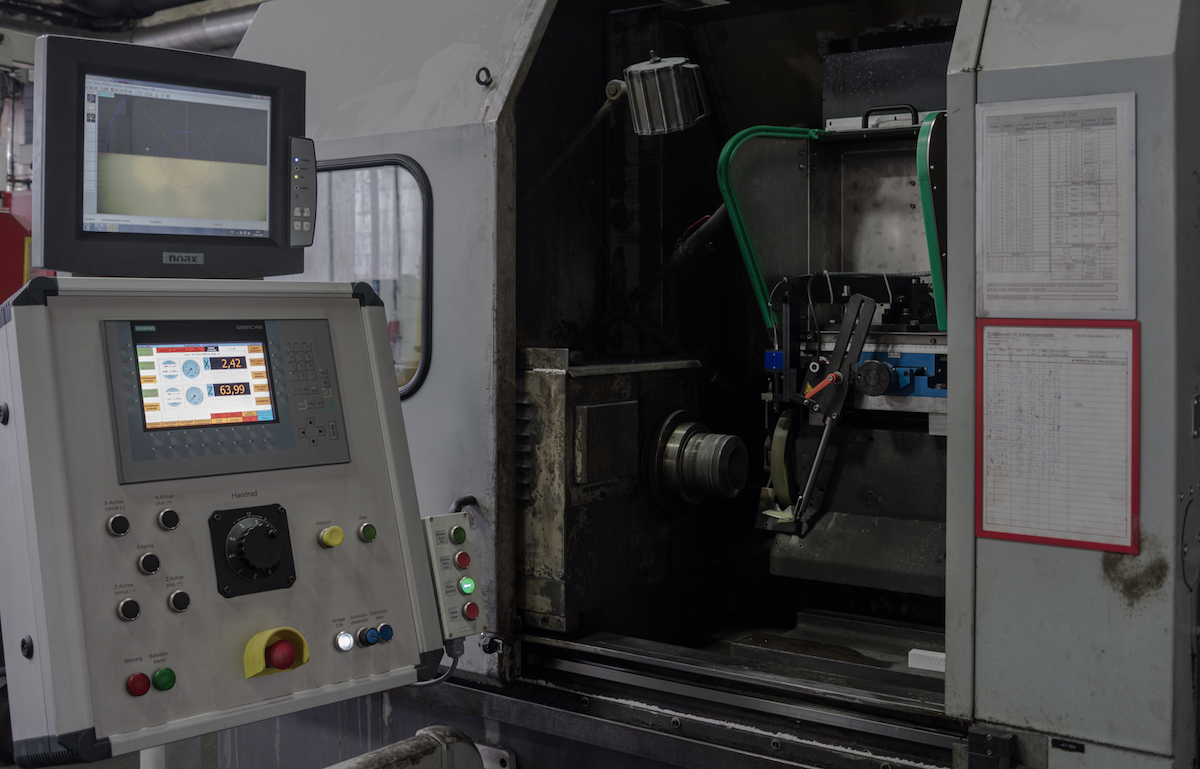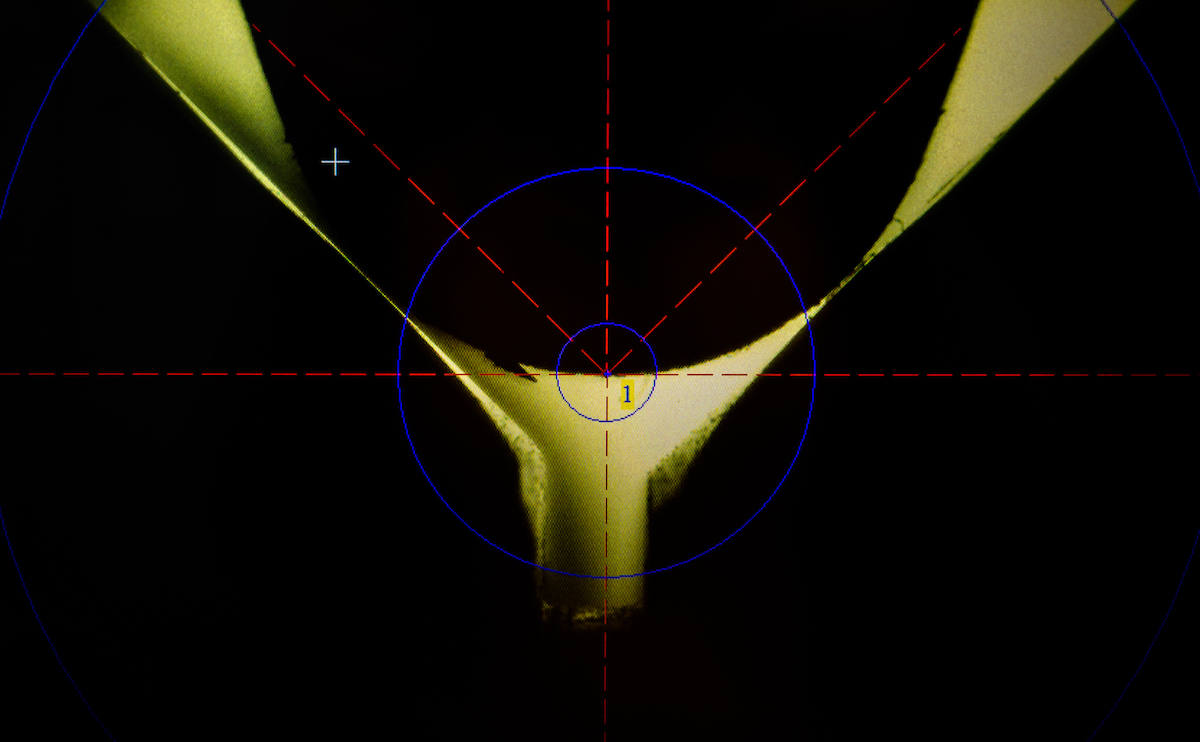 There was the requirement for installing an optical measuring unit in a grinding plant, which processes carbide calibers using diamond grinding discs under high water pressure.
Since establishing an appropriate camera system together with a specifically designed positioning unit, all relevant measurements can be taken directly within the machine. By the use of overlays in the DXF format, the operator is able to evaluate the quality of grinding disc shapes among other things.
Thereby quality and efficiency of the process have increased definitely.
A protective device ensures to prevent damage from the camera during the grinding process.