Cutting Edge Preparation to increase the efficiency of stamping processes
A field report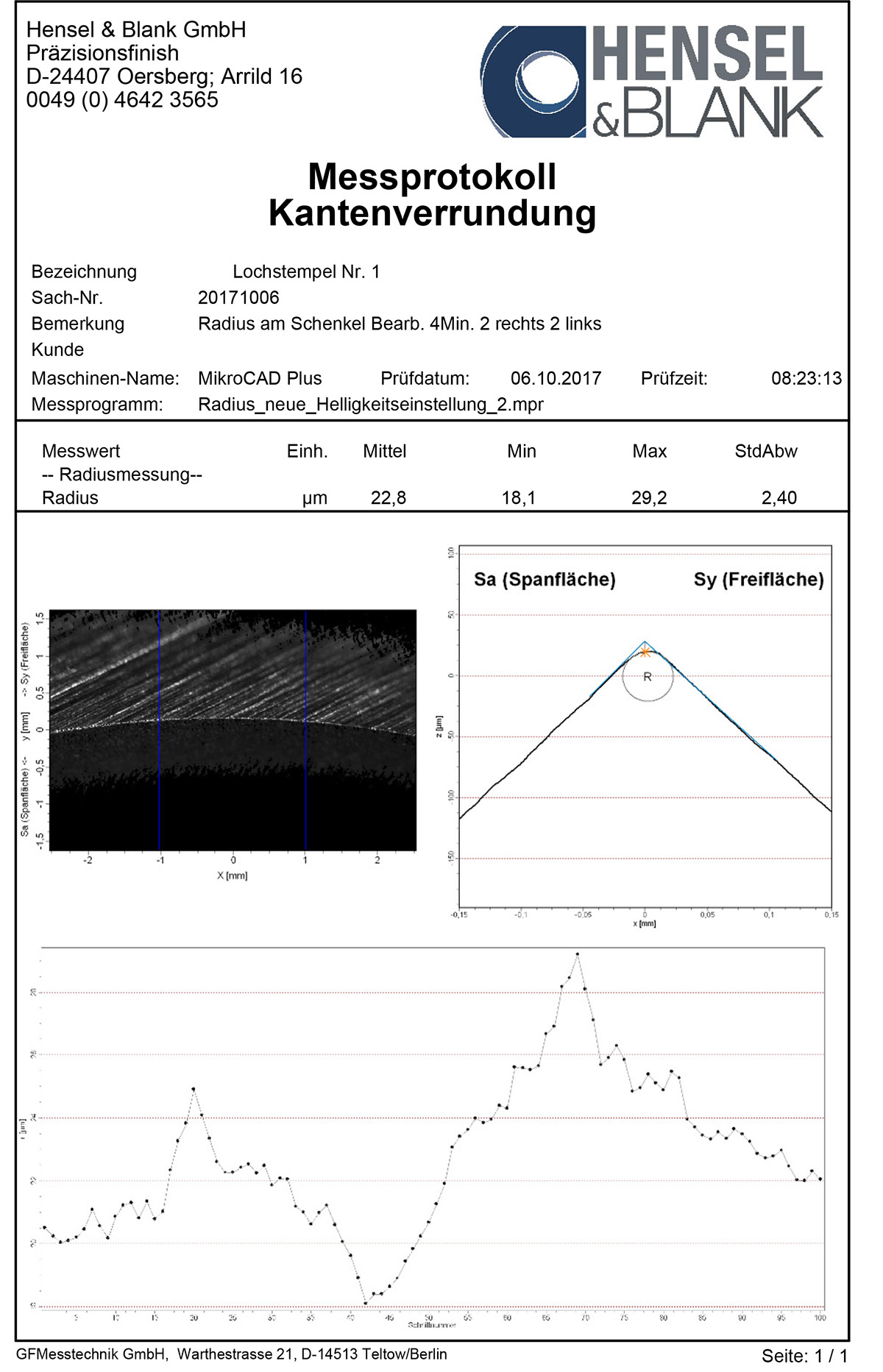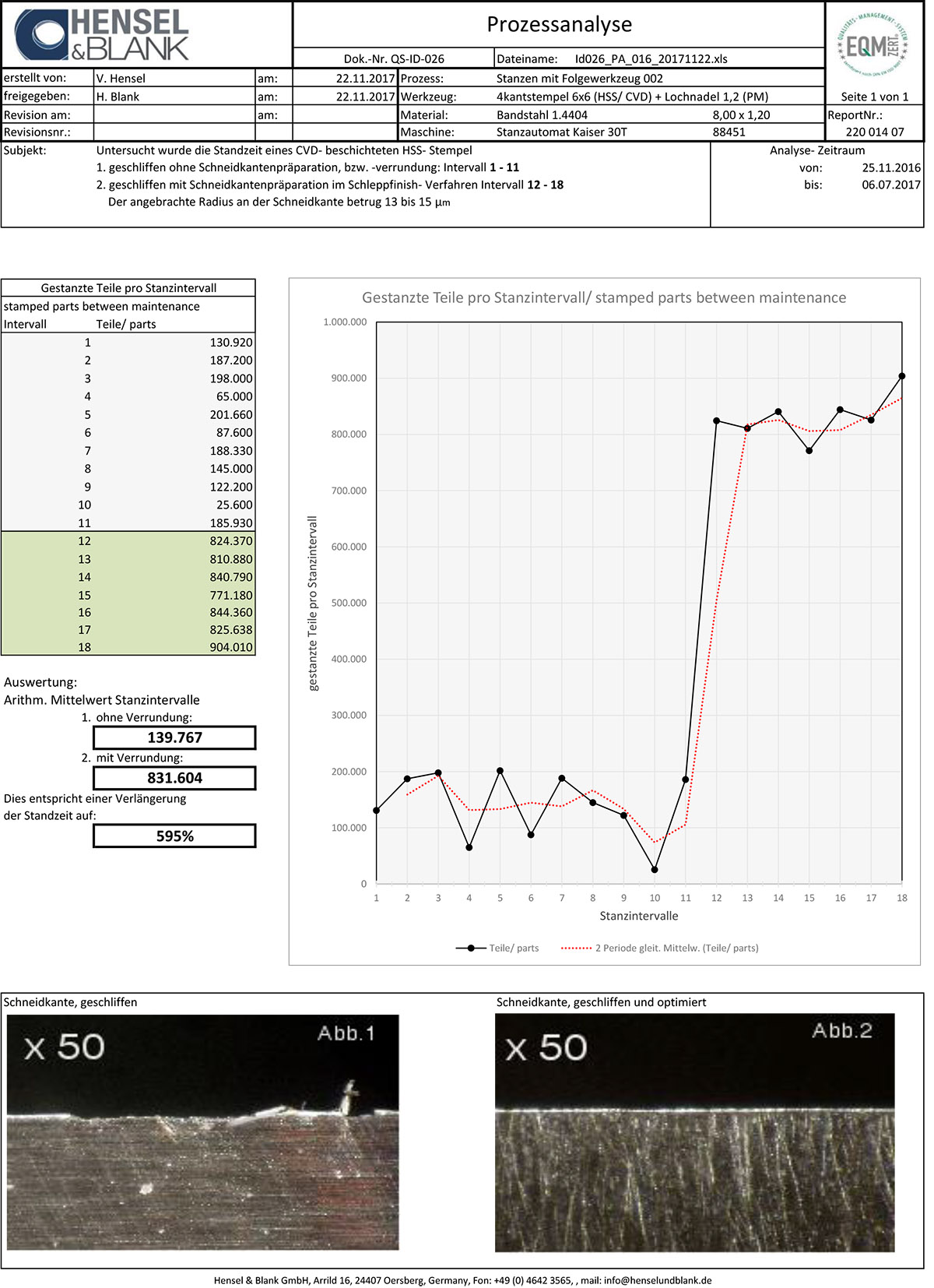 After a long-term production routine using conventional tools, we optimized the punches and matrices of a progressive tool for our stamping workshop in our drag finishing system.
We produced 1,4404 parts with t= 1,2mm. Notably, a 1.3mm guide needle (1:1 ratio) caused difficulties in terms of quality and service life.
The number of stamping intervals were ten with cutting edge preparation and eight without.
The results are striking: the service life of our tool increased by 500%!